We believe the most fulfilling source of encouragement comes from hearing the Word of God. Your generous donation will help us to fulfill our mission, "Building Disciples to Win the World for Jesus Christ"
MMBC Online Giving is an easy, convenient and secure platform for you to respond to what God is doing in your life by donating into this ministry. MMBC Online Giving provides you the options to:
Give at your leisure, in the privacy of your home or while on vacation
Donate online with your credit card, debit card, or bank account
Set up and manage recurring donations (weekly, bi-weekly, or monthly)
View your history and tax statements
You have the option to donate to the MMBC's General Fund, the Children's Ministry, or both.
Playground Fund Initiative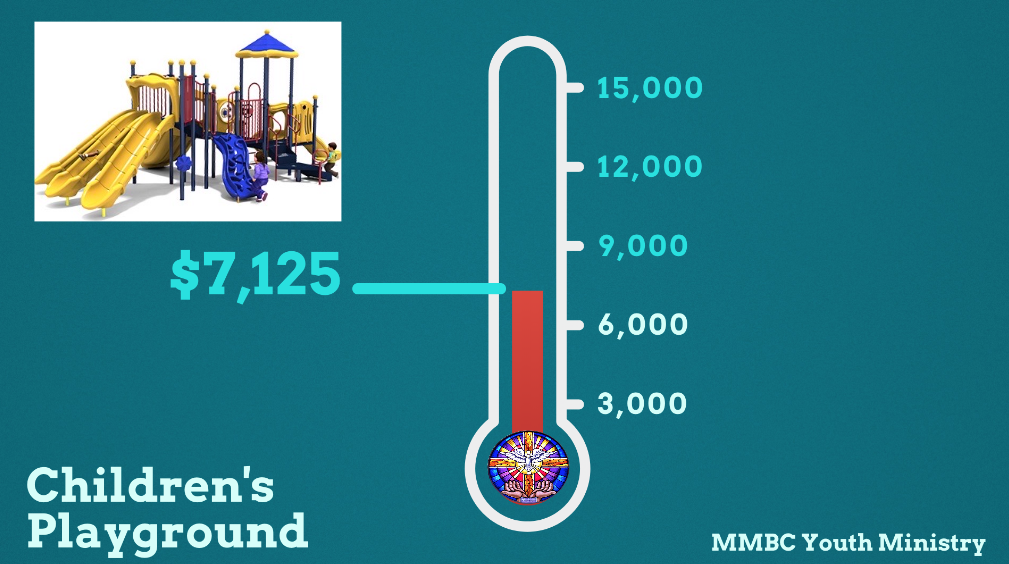 We ask that you prayerfully consider contributing to the MMBC Children's Ministry - Playground Fund Initiative. Our $15,000 goal will help with the purchase of commercial grade playground equipment. The playground will provide a safe environment for our kids to have fun, while learning at an early age to fellowship with others.
Our plan is to have the playground installed in April 2020. If you would like to make a donation, please select the following link: Playground Fund Initiative
Thank you for sowing cheerfully towards the mission of the MMBC Children's Ministry!