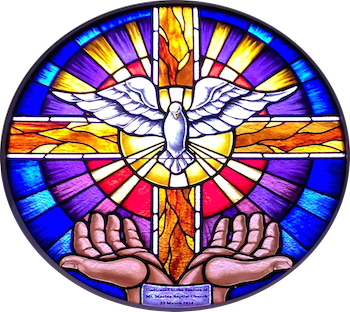 Mt. Marine Baptist Church is a faithful community of believers who are dedicated to following Jesus and doing life together. Here lives are transformed, friendships are formed, relationships are renewed, and people encounter the love of God through the Word of God.
When you arrive for the Sunday In-Person Worship Service, you will experience people genuinely loving and praising the Lord. Our services requires only that you attend, you will find everything from casual wear to Sunday's best, wear what makes you feel comfortable!
Our Sunday Worship Services and Tuesday Night Bible Talk are streamed live to FaceBook and YouTube on Sundays at 10:00 am and Tuesdays at 7:00 pm. Select the button below to view the Live Stream.
Pastor Charles Brown has served the people and community of Mt. Marine Baptist Church since 2008. He is a graduate North Carolina Wesleyan College, Bachelor of Science in Business Administration, Liberty University Theological Seminary, Master of Arts in Theological Studies, and Trinity Theological Seminary, PhD in Theology.
Pastor Brown enlisted in the United States Marine Corps at the age of 17 and served for 20 years on active duty. He was selected to serve as the Assistant Marine Officer Instructor in the Naval Science departments of Duke University and the University of North Carolina – Chapel Hill, 1995-2000. After serving twenty years of active duty, he retired in March 2000 to pursue the call of God in ministry.
His compassion for people, zeal for doing ministry, and passion for preaching the word of God has impacted the lives of many.
Mailing Address
PO Box 108
Fishersville, VA 22939
Church Location
31 Mt. Marine Lane
Fishersville, VA 22939