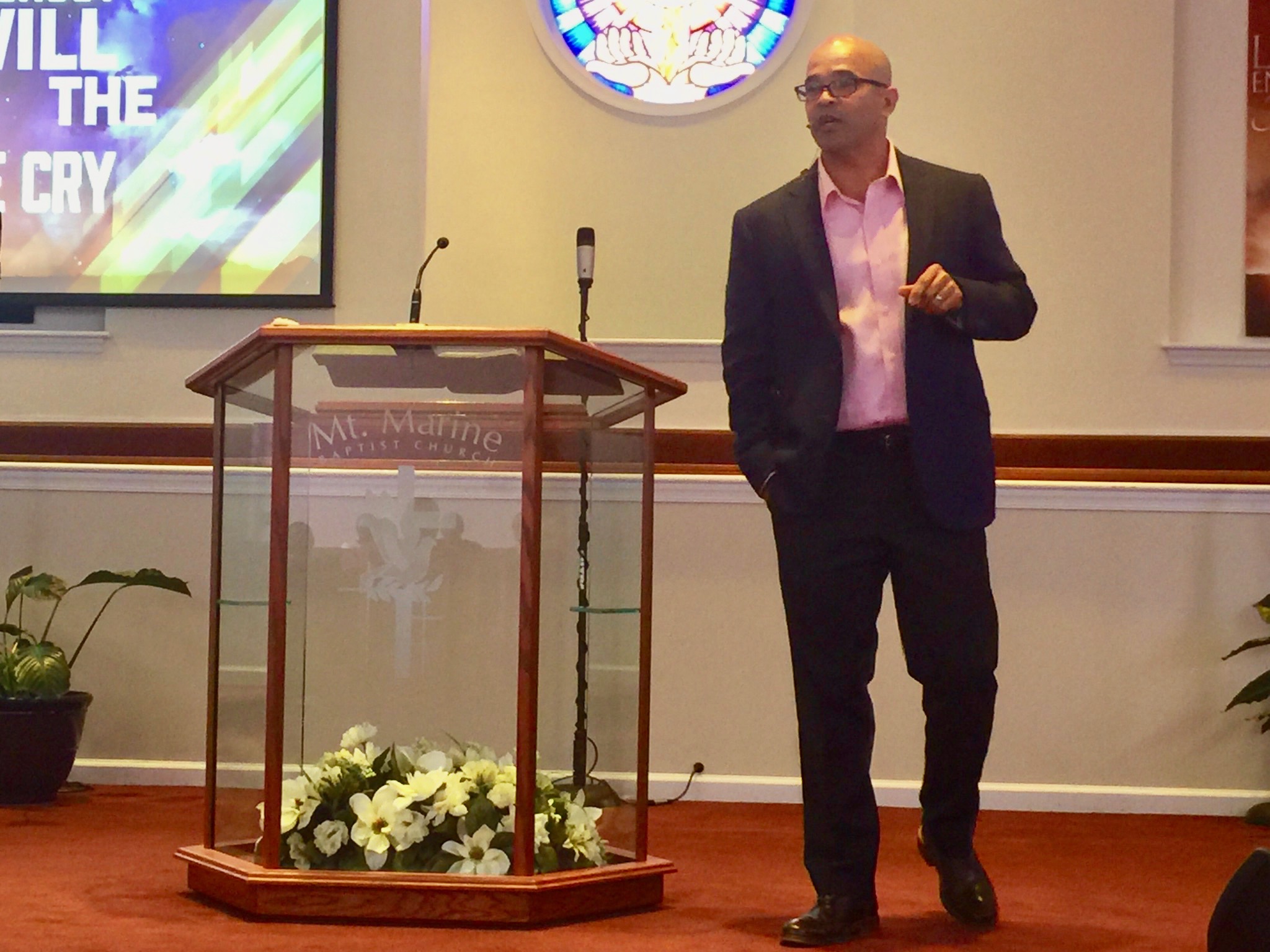 Pastor Charles Brown has served the people and community of Mt. Marine Baptist Church since 2008.
Pastor Brown is a graduate North Carolina Wesleyan College, Bachelor of Science in Business Administration, Liberty University Theological Seminary, Master of Arts in Theological Studies, and Trinity Theological Seminary, PhD in Theology.
Pastor Brown enlisted in the United States Marine Corps at the age of 17 and served for 20 years. He was blessed with the distinguished honor to serve as the Assistant Marine Officer Instructor in the Naval Science departments of Duke University and The University of North Carolina – Chapel Hill. After serving 20 years of active duty, he retired in March 2000.
Pastor Brown's passion for the ministry and preaching the word of God has impacted the lives of many.